This past week I reached a blogging milestone - 400 followers! I feel so blessed to have so many wonderful teachers actually want to read my blog! I had to celebrate in some way, so I decided a freebie was in order.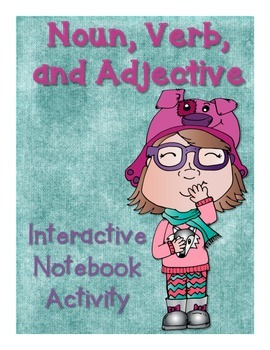 This is my newest product and it will be free until 8:00 Monday morning!
Don't worry, even if you don't use Interactive Notebooks you can still use this activity as a sort!
We did this in class yesterday as a little review. Here are a few pics so you can get an idea of what it's all about!
There are winter words on the cards that students sort into three categories: noun, verb, or adjective.
After we checked over everything together, the kiddos used the words to create sentences.
Then they created a color code and labeled the nouns, verbs, and adjectives in their sentences! It was a pretty fun activity and made for a great little assessment.
You can click the product picture at the beginning of the post or click here to go to my TPT and pick up your freebie. Be sure to leave me some feedback love if you like the product!
Thanks again for following my blog!